These 5 Resorts Near Belgaum Will Make Your Trip Unforgettable In 2022
Belgaum or also named as the Belagavi is a beautiful district in Karnataka state which is known for its historical significance and cultural heritage. The city is most famous for the Belgaum Fort as it is the top attraction spot in the city and has many connections with anecdotes from British colonial times.
Apart from this Fort, there are many other places also that one can visit in Belgaum such as Kapileshwar Temple, Kamal Basti, old mosques, Jain Temple, St. Mary's church and much more. These places can be best explored once we shed off the worry of putting up at a good stay.
There are many awesome resorts near Belgaum where you can find comfort and satisfaction amidst beautiful landscapes and alluring views. These resorts will make you feel at home as you relax and rejuvenate and look forward to your amazing trip!
5 Best Resorts Near Belgaum
It is known that there are many resorts around Belgaum which are offering great deals to the tourists with a host of services and amazing hospitality. If you are also looking for some of the good resorts near Belgaum city then here we are presenting a list of top pics from and around the city.
1. Tahira Beach Resort, Goa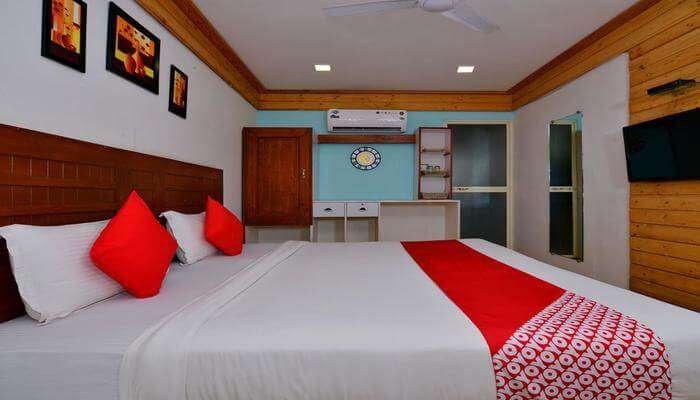 Goa, as we know, is a serene yet chaotic place that is literally everybody's dream destination for a vacation. Outlined by beaches, shacks, many awesome watersports and forts, Goa is a great place to stay during a vacation to Belgaum. The Tahira Beach Resort in Goa is one of the most beautiful resorts near Belgaum, which offers you a beachfront view. Along with it, you can also avail of other facilities like cycling, free Wifi, food and beverages, 24 hours room services, free parking, etc. This is one of the best resort near Belgaum.
Location: 216/0, Ashwem Beach, Goa, 403527
Price per night: INR 3000 onwards
Distance from Belgaum: 46 km
14 Mystical Places To Visit In Badami, Karnataka That Need Your Attention In 2022
2. Dark Forest Retreat, Amboli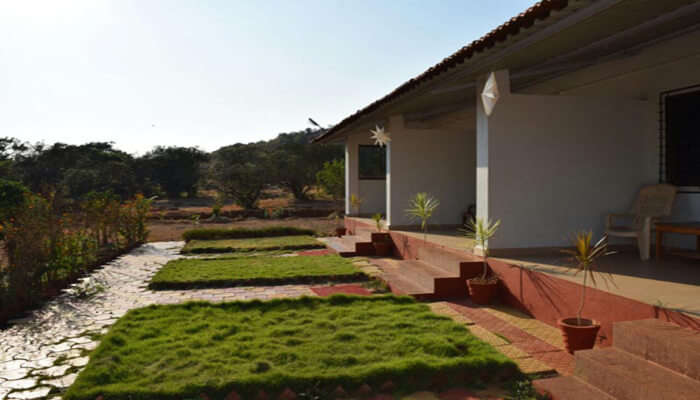 Amboli is another beautiful hill station which is situated in the western ghats and gives a beautiful picturesque scene. If you love to do adventurous activities like trekking, mountaineering, paragliding, etc then this place is the best for you. The Dark Forest Retreat in Amboli is one of the best holiday resorts near Belgaum which offers everyone an on-site restaurant facility along with the Indian and continental food. Apart from this, they also give you the service of car hire, free parking, wifi, bicycle rental and much more. If you want to enjoy the nearby area through a bicycle then you can rent one.
Location: H.No.24/4, A/P Chaukul, Amboli-Chaukul Road Amboli Chaukul Chaukul Road, Shirgaonkar Point, Amboli, Maharashtra 416510
Price per night: INR 2500 onwards
Distance from Belgaum: 83 km
3. Konkan Crown Resort And Club, Sawantwadi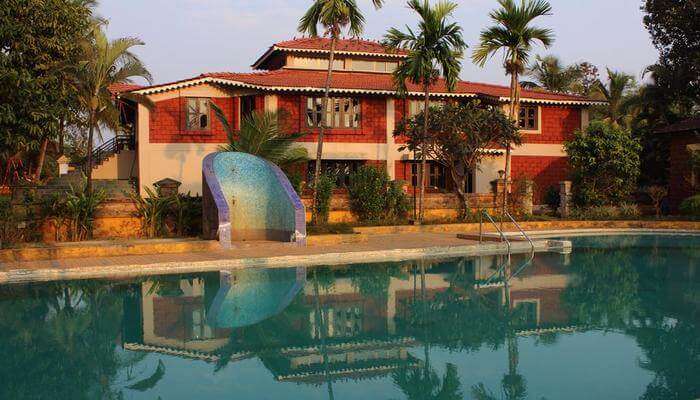 Sawantwadi is situated in the district of Sindhudurg, Maharashtra. The place is also known as the Royal Kingdom of Sawantwadi because it was once an empire ruled by kings. Every year many travelers visit here just to adore the beauty of Sawantwadi city along with its magnificent forts and palaces. The Konkan Crown Resort And Club one of the best resorts near Belgaum with a swimming pool and is fully equipped with all the luxuries and offers you the best stay.
Location: Near Sawantwadi Railway Station, Nirwade, Sindhudurg, Maharashtra 416510
Price per night: INR 1600 onwards
Distance from Belgaum: 95 km
7 Major Airports In Karnataka For A Safe & Joyful Trip In The Air
4. Citrus Karwar, Karwar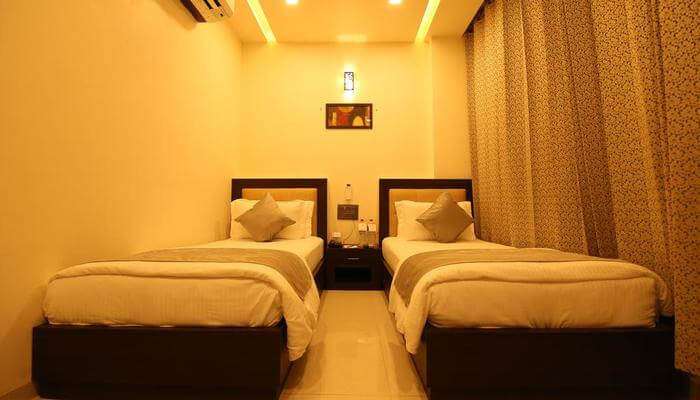 If you love the ocean and want to spend your days on the beach then Karwar is one of the best locations to visit near Belgaum. Citrus Karwar Resort is one of the most comfortable resorts around Belgaum which offers you a perfect and pleasant stay in Karwar. The resort provides a space for hospitality and service like no other resort and the rooms in the resort are beautiful and have a tea/coffee maker, mini bar, snack basket, wifi, rain showers and flat TV.
Location: Kaikani Road, near Canara Bank, Karwar, Karnataka 581301
Price per night: INR 2800 onwards
Distance from Belgaum: 110 km
5. Samantha Beach Resort, Malvan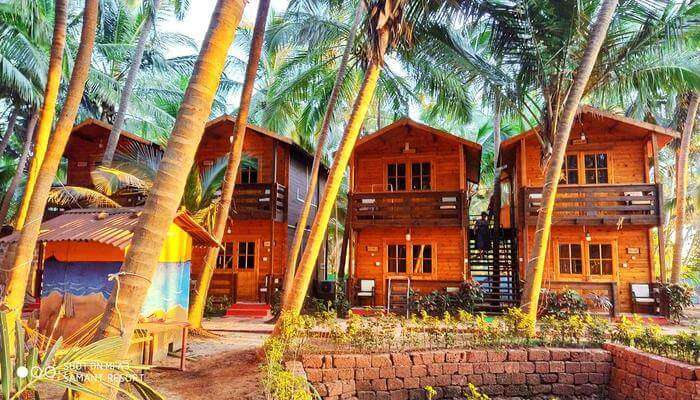 Malvan is a beautiful town of Maharashtra which is located near to the Sindhu Garh Fort.There are many sightseeing places for tourists in Malvan like Sindhugarh Fort where Chatrapati Shivaji Raje ruled, Beaches, Tarkarli etc. Samantha Beach Resort in Malvan is one of the best resorts near Belgaum that come with efficient housekeeping and room services along with a kitchenette in the room. Amenities such as free wifi, laundry service and free parking are also provided.
Location: At Post Bhogawe (Kolwel), Tal Vengurle, Malvan, Maharashtra 416523
Price per night: INR 3000 onwards
Distance from Belgaum: 150 km
7 Things To Do In Tumkur That Are Worth Taking A Trip To Karnataka
These are some of the best resorts near Belgaum which offer pleasant stay to the guests. You can enjoy all the basic amenities at these resorts and plan your trip in the comfort of the bouncy beds and lavish interiors of these resorts. When you plan you trip to Karnataka, do a quick homework on these resorts and pick the one suiting your needs the best!
For our editorial codes of conduct and copyright disclaimer, please click here.
Frequently Asked Questions About Resorts Near Belgaum 
Are pets allowed at the resorts near Belgaum?
It depends on the resort's policies whether or not pets are allowed, so it is best to contact the manager before taking your pet along.
Which resorts near Belgaum have a swimming pool?
The Konkan Crown Resort And Club in Sawantwadi is a resort near Belgaum that has a swimming pool.
Are there any beach resorts near Belgaum?
Yes, Samant Beach Resort in Malvan and Tahira Beach Resort are a couple of beach resorts near Belgaum which are located in Goa.
What are some of the places near Belgaum that one can visit?
Some of the places near Belgaum that you can visit are:
1. Belgaum Fort
2. Surla Falls
3. Gokak Falls
4. Saundatti
5. Rakaskop
6. Dudhsagar Falls
Are there any beaches near Belgaum?
Yes, some of the beaches near Belgaum are:
1. Calangute Beach
2. Tarkarli Beach
3. Devbagh Beach
4. Malvan Beach
5. Om Beach
---
Looking To Book A Holiday Package?
---
People Also Read:
Resorts Near Jaipur Resorts Near Mumbai Resorts Near Pune
Comments
comments