The Writer Whose Vacation Fling Is Spoken For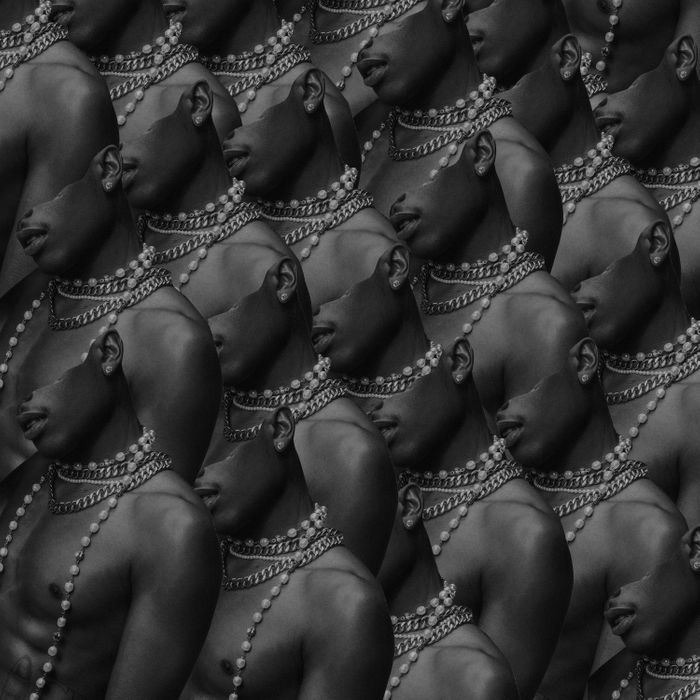 Illustration: by Marylu E. Herrera
This week, a woman flies to Mexico to get away from the city (and its men): 29, single, New York.
DAY ONE
8 a.m. I wake up to the sound of my neighbor yelling at someone. It is far too early and I am hungover from one too many Moscow mules last night.
9:30 a.m. I heat up some bone broth and pop an Adderall before checking emails. I make a living freelancing for magazines and doing copywriting, and while it's nice making my own schedule, lately I'm tired of working from home and feel a certain malaise toward New York City. I look up one-way tickets to Mexico.
1 p.m. I get a message on Tinder from Sam, who I learn is also a writer. For some reason, I'm reluctant to date other writers, but we banter and he seems funny. We arrange to meet in the evening.
8 p.m. Sam and I are at a dive bar in lower Manhattan. We talk about work and my tentative plans for Mexico before deciding on a place to play pool.
9 p.m. I am losing at pool, and the lighting in here sucks. Sam asks if I want to come over.
10 p.m. On the couch, we look through a few of his magazines before he leans in to kiss me. I start to feel Sam's hands when I pull away and ask him what he's looking for. He pauses, looking confused, and responds by saying he's attracted to me.
11 p.m. Not feeling all that horny, I end the date with a cab home.
DAY TWO
10 a.m. God, I can't wait to get the hell out of the city. I make coffee and stare at my phone screen: "Thanks, your trip is booked!" followed by a message from a guy on Raya saying he's healing from a nose job and has to cancel our plans for tonight. Okay.
11 a.m. My serotonin level feels low today. I text my friend Alex who's in Mexico City and divulge my plans to chase sunsets along the Oaxacan coastline. He's down to join me for a few days.
6 p.m. I meet up with T, a longtime crush of mine. He's the type who's always had a girlfriend but we'll go for a friendly drink every now and then. Today is one of those days.
8 p.m. Three espresso martinis in and I'm feeling flirty. Is the tension mutual? I can never tell. T walks me home before we split ways.
11 p.m. An acquaintance invites me to a party in Brooklyn. I convince T to come. We do some ketamine until the party starts to get packed.
1:30 a.m. T invites me back to his place in Manhattan, where we do some more K.
A few hours later T suggests I stay the night. Looking at Uber surge prices, I ask to borrow a T-shirt and climb into bed with him. "Do you always wear a T-shirt to bed?" he asks. For some reason, it makes the situation seem more innocent in my mind. We fall asleep cuddling.
DAY THREE
9:45 a.m. Hungover, again. I head for the bathroom where there are feminine products displayed every which way. Feeling nauseous, I pretend to forget that T has a girlfriend. I get back into bed and decide not to ask questions.
10:30 a.m. T spoons me, and I slide my hand under the covers before going down on him. I run my tongue slowly up and down his dick, teasing him. Halfway through I look up and stop to apologize. "No," he moans, gathering my hair into a ponytail. "Don't stop." After a while I let him come in my mouth. Suddenly I don't feel so hungover anymore.
11 a.m. More cuddling as T scrolls through the news on his phone. I get dressed, kiss him good-bye, and see myself out.
2 p.m. Packing for Mexico, I replay the last 24 hours in my head, wishing T had fucked me before I left.
5 p.m. I get a text from T. "Wearing the shirt that smells like you."
8 p.m. I spend the evening making braised lamb and invite over a friend who's in town from Berlin for a modeling gig.
DAY FOUR
12 p.m. After a five-hour-long flight from JFK, I land at the airport in Mexico City and text Alex, who's already in Oaxaca. My connecting flight is in two hours.
4:45 p.m. Long day of back-to-back flights, but at least I got here while the sun's still up. I may or may not have gotten drunk on the plane ride. It's fucking hot out. Guess I'll look for a taxi.
5:20 p.m. I get to our hotel and Alex greets me with a sweaty, flamboyant hug. We'll catch up after I get settled in, he says, and leaves me to unpack.
7 p.m. We head inland for tlayudas and cervezas. Alex is gay, but the thought that we might look like a couple crosses my mind. What if we accidentally cockblock each other on this trip?
8:00 p.m. On the cab ride back I match with a cute 29-year-old Ukrainian boy on Tinder I'll call K. He's here on vacation and tells me he's staying a few miles from our hotel. We make plans to meet tomorrow evening.
DAY FIVE
10 a.m. Alex is at a café working, so I'm off to the beach for a solo day of suntanning. Yay! My fears of being cockblocked are momentarily quelled. It's 85 degrees and beautiful out.
6 p.m. Feeling adorable in my floral baby-doll chemise, I decide not to wear anything else. Alex wishes me luck on my date and drops me off at the entrance of a skate park.
6:15 p.m. A tan boy with long blonde hair locks eyes with me and says hi. I don't normally like blondes but this guy's kind of gorgeous. There's a bar in this random skate park and he offers to buy me a piña colada, my favorite. We talk for a long time, and learn we have similar taste in music.
8 p.m. We end up making out and stumble over to his Airbnb a few blocks from the bar. Lifting my chemise over my head, he carries me over to the bedroom. It's hot in here. He looks for a condom while I take off his trousers. I feel his hair graze my thigh as he moves his tongue over my clit. I beg him to fuck me and he pulls himself up to thrust between my legs. The whole thing is over in less than ten minutes and we collapse into sleep.
DAY FIVE
4 a.m. I wake up whimpering, sweating in pain. I realize I have food poisoning. Groping for the bathroom, K asks me if I'm okay.
I am on the toilet. Dying. For what feels like hours. Literally I might as well die because this boy can hear everything.
Why, why, why. UGGHHHH!!!! END ME.
7 a.m. K wakes up (if he slept at all) and gets ready for his day. He lets me writhe in his bed a while longer before I slink away in shame.
10 a.m. Feeling recovered but in no mood to work. I push some deadlines to another week.
11 a.m. K texts me asking how I'm feeling and whether I'd like to join him at the beach. Enthused, I reply yes and throw on my bikini.
11:30 a.m. "No piña coladas today?" K jokes. He offers a bite of his coconut-shrimp taco. I decline.
He asks me about my kinks and previous relationships. I tell him about a botched threesome experience, and that I've only ever easily orgasmed when I've had sex with other women. I go into some of the doubts I have about monogamy.
He takes a long pause and says he has something to tell me. He admits he's in a newly open relationship, with his girlfriend of six years who's also from Ukraine. They've been living in Mexico City for the past two weeks since they're unable to go back home.
I act unbothered by the news considering I'm only here for a few days, and I never expected to see him after last night anyway.
11 p.m. Still at the beach with K. We go for a moonlit stroll with a slice of cake. Romantic. Have we really spent all day together? We French kiss, knees deep in water, his hands sliding up my sarong. We decide to go back to his Airbnb. Once we get there, I realize my phone is missing. Had I dropped it on the beach somewhere? Fuck.
1 a.m. I sign onto Find My iPhone from K's laptop but my phone has no signal. After retracing our steps on the beach for a good few hours, he suggests I stay over and try to look again in the morning. He's tired, which means no fucking tonight. Oh well.
DAY SIX
8 a.m. At the beach, where men yell "good morning" at me. I ignore them. No sight of my phone.
1 p.m. Order a new phone to have shipped to New York and send a few work emails. I open Instagram on my laptop and see a DM from K, who asks if I want to meet again. This time, I invite Alex.
2:30 p.m. K is acting weirdly quiet today and not making much eye contact with me. He seems to be getting along just fine with Alex, though. Hmph. I leave the two boys to go for a dip before heading to the bar.
3:15 p.m. I see K flirting with another girl. Rude.
Why isn't he talking to me? Is it because I got food poisoning on our first date? Maybe he's worried about his mother … or maybe he misses his girlfriend? I grab an edible from my tote to calm myself down.
4:45 p.m. K asks if we can go for a walk. I say sure, forgetting I am very high!
7 p.m. Before taking off for the night, he confesses he's worried I might be getting too attached. I'm caught off-guard but mildly entertained. Laughing, I tell him I'm not into blondes and he has nothing to worry about. He apologizes somewhat hesitantly, saying he's glad we talked before saying good-bye.
DAY SEVEN
9 a.m. Last day here. Alex is nursing a hangover by the pool and informs me that K was swiping on Tinder at the beach all yesterday. Why invite me to the beach just to ignore me?
9:30 a.m. Feeling confused, I write to K saying I enjoyed meeting him but wish him well. Montezuma's revenge and a missing phone for not even one single orgasm? No thanks.
10:35 a.m. He responds with another apology, saying he's upset.
I don't want to stop seeing you, don't get me wrong. This has been special. Just want to make sure we can keep this feeling fun and casual. Breakfast? 😉
11:30 a.m. At breakfast with Mr. Don't Get Me Wrong. He is being extra sweet to me today. Just looking at him turns me on, which is so unfair. How have I spent my whole trip with him?
We find some beds by the beach to lay in afterward.
6:55 p.m. My final sunset. I remind myself this is all I'm here for. K invites me to his Airbnb before I head back to the hotel.
He sets an alarm so I don't miss my taxi, then goes to turn on the shower. I slip out of my bathing suit and join him. I shiver as he pulls me in close, rubbing me while he lathers me with soap and his hard-on pressed up against me. Barely toweling off, he carries me onto the bed. Climbing over my naked body, he lays my wrists over my head and shoves his tongue down my throat. Then he bends me over, and slides into me slowly, and then faster, until I tell him not to come yet. He covers his hands over my mouth and continues to thrust. The alarm goes off, which we ignore, and I feel myself climax.
Almost.
7:50 p.m. After getting dressed, K walks me out and helps me look for a ride back to the hotel. We hug each other good-bye before I get in my taxi, cheeks flushed like pink sunsets as I watch the dusty dirt road trailing behind me.
Want to submit a sex diary? Email [email protected] and tell us a little about yourself (and read our submission terms here.)