Four more travel destinations listed as 'high risk'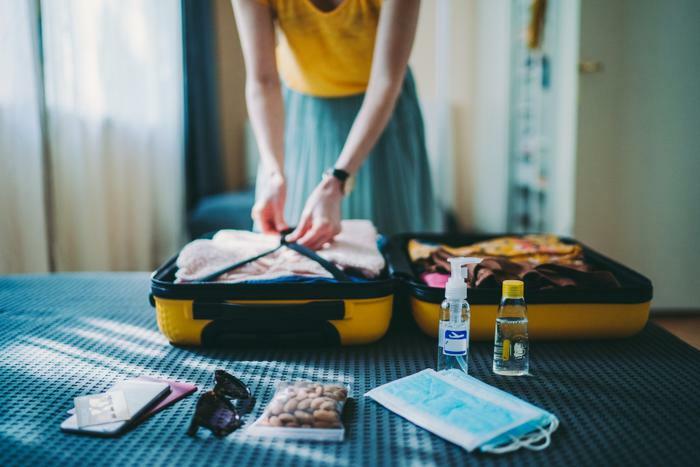 COVID-19 ‌tally‌ ‌as‌ ‌‌compiled‌‌ ‌by‌ ‌Johns‌ ‌Hopkins‌ ‌University.‌ ‌(Previous‌ ‌numbers‌ ‌in‌ ‌parentheses.)‌
Total‌ ‌U.S.‌ ‌confirmed‌ ‌cases:‌ 84,885,712 (84,774,441)
Total‌ ‌U.S.‌ ‌deaths:‌ 1,008,881 (1,008,593)
Total‌ ‌global‌ ‌cases:‌ 532,504,668 (532,038,696)
Total ‌global‌ ‌deaths:‌ 6,300,491 (6,299,323)‌
Four more destinations marked as "high risk"
While planes are full and demand for travel is surging, the Centers for Disease Control and Prevention (CDC) is cautioning Americans that there are still risks. The health agency has added four more destinations to the "high risk" category for summer travel.
This week, the CDC added Guyana, Mongolia, Namibia, and the islands of St. Kitts and Nevis to the Level 3 list. All four areas had previously been listed at Level 2.
The new additions to Level 3 join France, Germany, Greece, Ireland, Italy, The Netherlands, Portugal, Spain, and the United Kingdom on the list of countries that present the highest risk for contracting COVID-19.
Half of COVID-19 patients have lingering symptoms
Penn State researchers say half of COVID-19 patients still deal with lingering symptoms from a prior infection. In their just-concluded study, they describe two conditions – long COVID and what are known as "post-COVID conditions."
Both cover a wide range of continuing health problems. Chief among them is a distorted sense of smell. Some people lose the ability to smell altogether for an extended period of time. The less severe symptoms fall into the post-COVID condition category.
Penn State researchers say long COVID usually lasts up to six months after the initial COVID virus onset, but scientists at the CDC say it can last weeks, months, or even years.
COVID-19 can increase risk of psychiatric issues
A study by scientists at Oregon State University has found that COVID-19 patients had a roughly 25% increased risk of developing a psychiatric disorder in the four months following their infection when compared to people who were not infected.
The researchers looked at the rate of psychiatric diagnoses for two time periods: from 21 to 120 days after patients' COVID-19 diagnosis, and from 120 to 365 days after diagnosis. The study was limited to patients with no previous mental illness.
Around the nation