Best Destinations for Digital Nomads – Nomad is Beautiful
The era of the digital nomads is now— and we are thriving! It has never been easier to work remotely, and if you're someone who is looking for greater work-life balance, the ability to explore new countries, and welcome more variety and adventure into your daily life, then now is an incredible time to plan your departure into remote work. There certainly is a lot of planning and preparation that goes into setting up a virtual career, but there are so many wonderful locations to explore to find the best fit for you.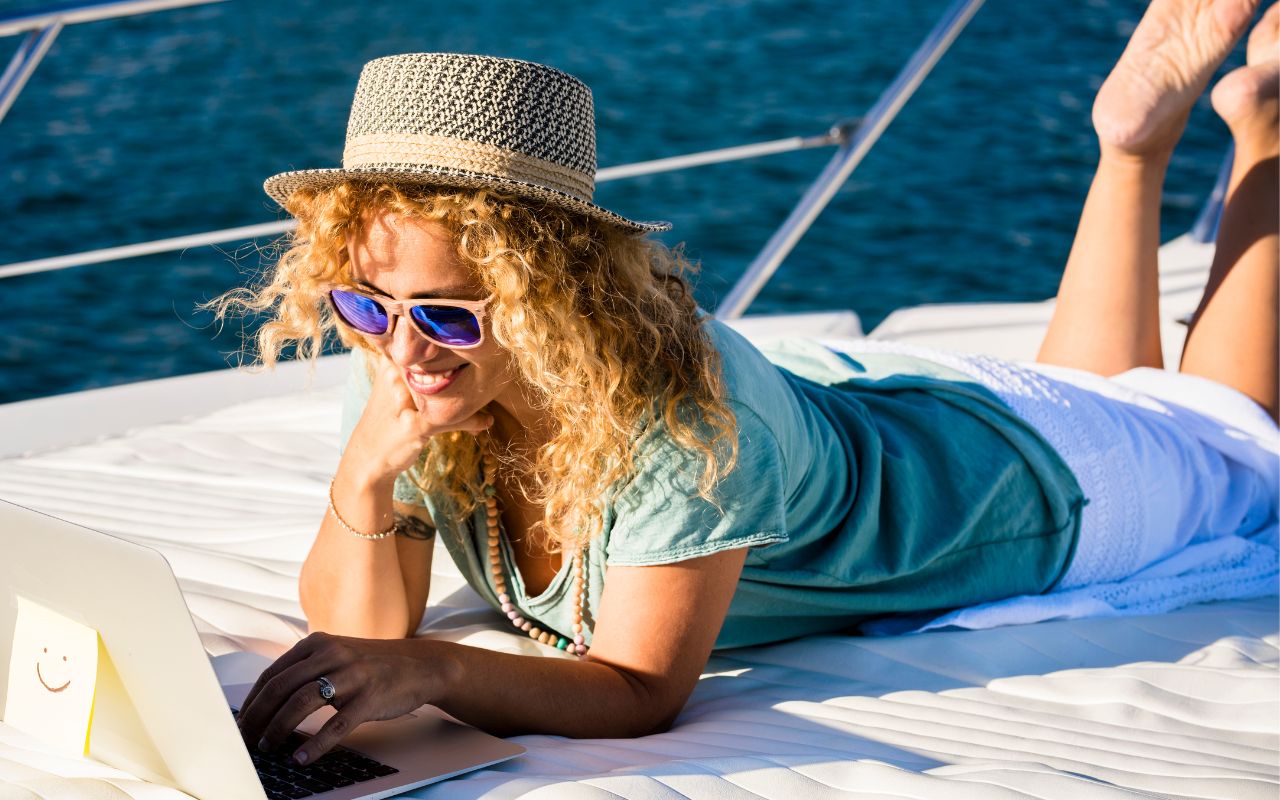 Before you begin your travel plans, I highly recommend starting your planning with a nomad insurance; making sure that your health and safety are taken care of first, makes everything go much more smoothly. (SafetyWing has a variety of insurance plans; they even have group options if you are working as a company or small work team.)   
After insurance— the second (and arguably most important) most important aspect of your plan is, where you plan to go! There are so many wonderfully welcoming countries that accept digital nomads, here are a few of the best: 
Mexico 
One of the closest destinations if you're coming from the United States is Mexico. A vast country with so many different types of destinations. If you're looking for white sand beaches, check! Bustling metropolitan cities with vibrant food and cultural scenes, check! Quiet Pacific surf towns with great wifi, check! 
Mexico is also currently offering a Temporary Resident Visa that allows foreigners to work and live remotely for up to one year. Here are some great neighborhoods to explore and places to stay if you find yourself in the capital, Mexico City. 
Thailand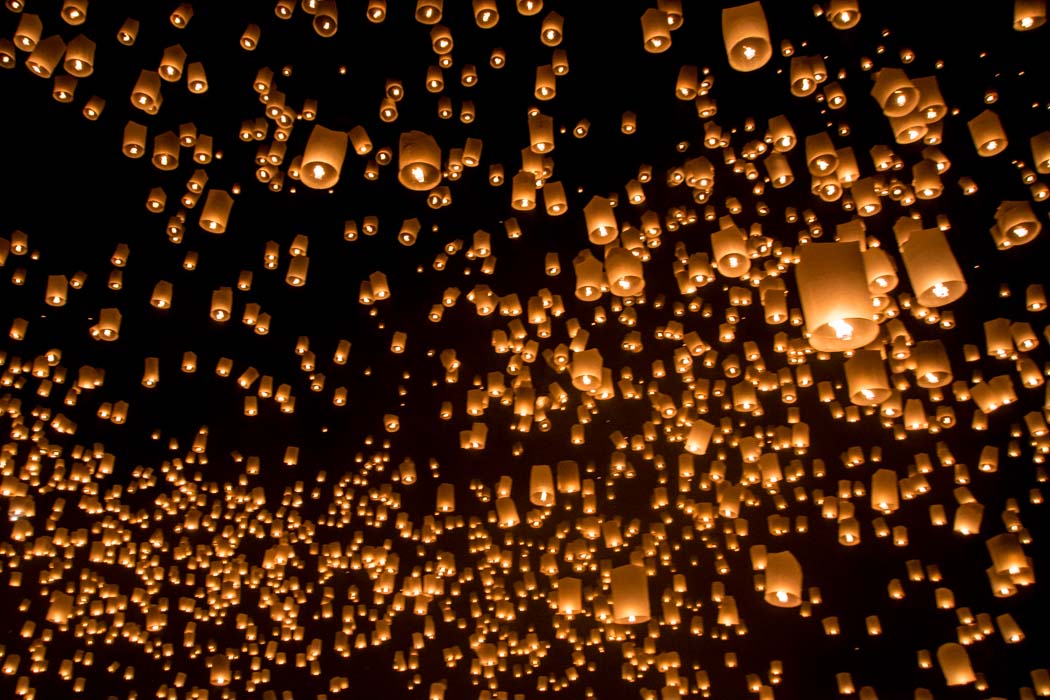 Thailand tends to find itself as one of the best destinations for digital nomads. This is most likely due to the year-round tropical weather, incredibly affordable prices, and warm and welcoming people.  
It is a great country to explore slowly. Don't miss the many Things to do in Chiang Mai, including night markets, Thai massage, and local cuisine cooking classes. Or, if you crave the speed of a city, Bangkok has a constant energy and vibrance. Don't miss out on the sleepy islands of the south along the Andaman Sea if you need a slower pace of digital work. 
Indonesia 
In a nation of over 15,000 islands there are an abundance of locations for digital nomads in this tropical country. The famous island of Bali has become a wonderful spot for travelers looking to work remotely with access to beaches, hikes, and waterfalls for their off-days.  
The best mode of transportation on the island of Bali is by motorbike—which you can rent by the day, week, or month. Remember that driving here may differ from your home country, so health insurance is paramount, as accidents can be quite common on the roads. 
Be sure to check-out other Indonesian islands with increasingly great set-ups for digital nomads: Lombok, Flores, and Java.  
Portugal 
As far as European locations for remote work go— Portugal is certainly more affordable than other western countries. They also offer a visa for independent contractors and entrepreneurs. 
Because of the lower cost of living, digital nomads have the ability to enjoy the benefits of living extremely comfortable lives (inexpensive foods/produce, cheaper rental prices, lower transportation costs) while still having access to closer, more expensive European nations.  
Portugal is a wonderful place to take language classes, enjoy the coast, or spend time sipping on the unique Vinho Verde or green wine of the region. It also boasts a temperate climate, and can be a wonderful year-round remote work destination. 
More travel inspiration
Spain  
Right next door to Portugal, Spain is another wonderful location for folks looking to settle in, get work done, and then fully capitalize on any off-time during the week.  
They are currently offering a year-long visa, but does not allow you to work— and is more geared towards retired individuals or self-sufficient nomads. If this is where you are in your career, then Spain might be a great option for you. 
Estonia 
This small European nation is slowly gaining popularity among the digital nomad community due to its open remote work visa. Estonia is an incredibly unique country with a tumultuous history of occupation, but has since blossomed in its independence and is very welcoming to visitors. 
Digital nomad meet-ups are becoming more popular, and in the city of Tallinn— you can find regular groups of remote workers looking to connect. Make sure to explore the Old Town walls, take in their unique foods, and try to connect with locals— they're certainly a wealth of information and fun! I found Estonia easy to navigate, there were plenty of great places to set up and work for the day, and evenings are incredibly vibrant in the cities. 
Antigua & Barbuda 
A new addition to a list of great destinations for digital nomads is this tropical paradise. Antigua and Barbuda has also opened up their economy for remote workers, and now offers a visa good for 2 years! 
There are innumerable beaches, friendly locals, and an abundance of wonderful places to eat. If you can manage to keep your focus while the waves crash outside, this would be a wonderful place to live and work for an extended period of time. Additionally, fully-vaccinated visitors are no longer required to submit a PCR or Rapid COVID-19 test— which means a smoother arrival and safer stay while you're there. (Nomad Insurance now covers "quarantine outside your home country of $50/day for up to 10 days (with the limitation of being once within a 364-day period." (Which is wonderful news in the worst-case-scenario.) 
Bermuda 
Another incredibly beautiful and lush island nation— Bermuda has become a hot-spot for digital nomads looking to live and work near the white sand beaches of the North Atlantic. They recently expanded their visa program to include a Work from Bermuda option, which allows stays up to one-year. 
The primary language on the island is English, so you'll certainly have an easy time getting around, although it would be tough to have a bad day on an island this picturesque. 
It is also worth noting that non-residents cannot drive, rent, or own 4-wheeled vehicles on the island, so you'll need to plan on relying on taxis, scooters, or buses. Also make sure to check the calendar to account for their annual hurricane/stormy season (unless you need an excuse to stay inside and get some work done)!  
As the world slowly reopens, many nations around the world are embracing the influx of new incoming digital nomads to help stimulate and enrich their economy. Always be sure to check specific visa requirements, as well as vaccine requirements, and remember— if in doubt, check out SafetyWing Nomad Insurance to help with all of your health and wellness related questions. 
As travelers and remote workers we all have the responsibility to be respectful to the nations we visit, but first and foremost we need to ensure that we are healthy and prepared to travel to new destinations.